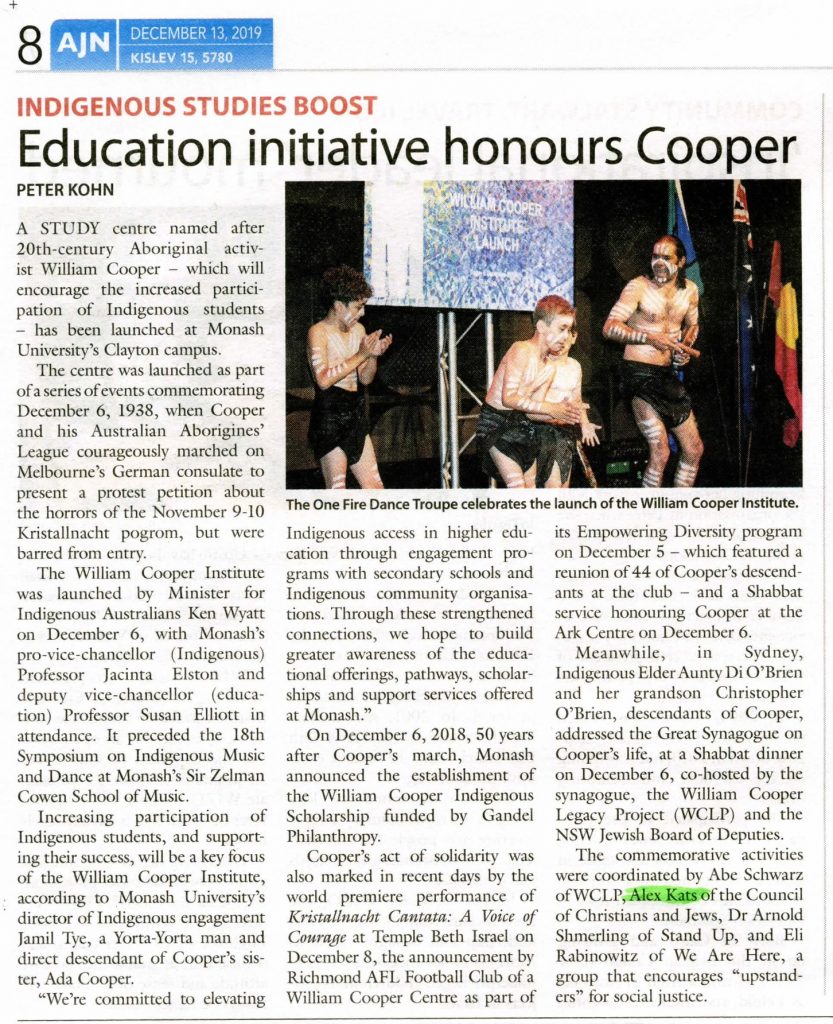 https://drive.google.com/file/d/1Uw_pOa5CGhcYp4vej5Nae4350uikJvbd/view?usp=sharing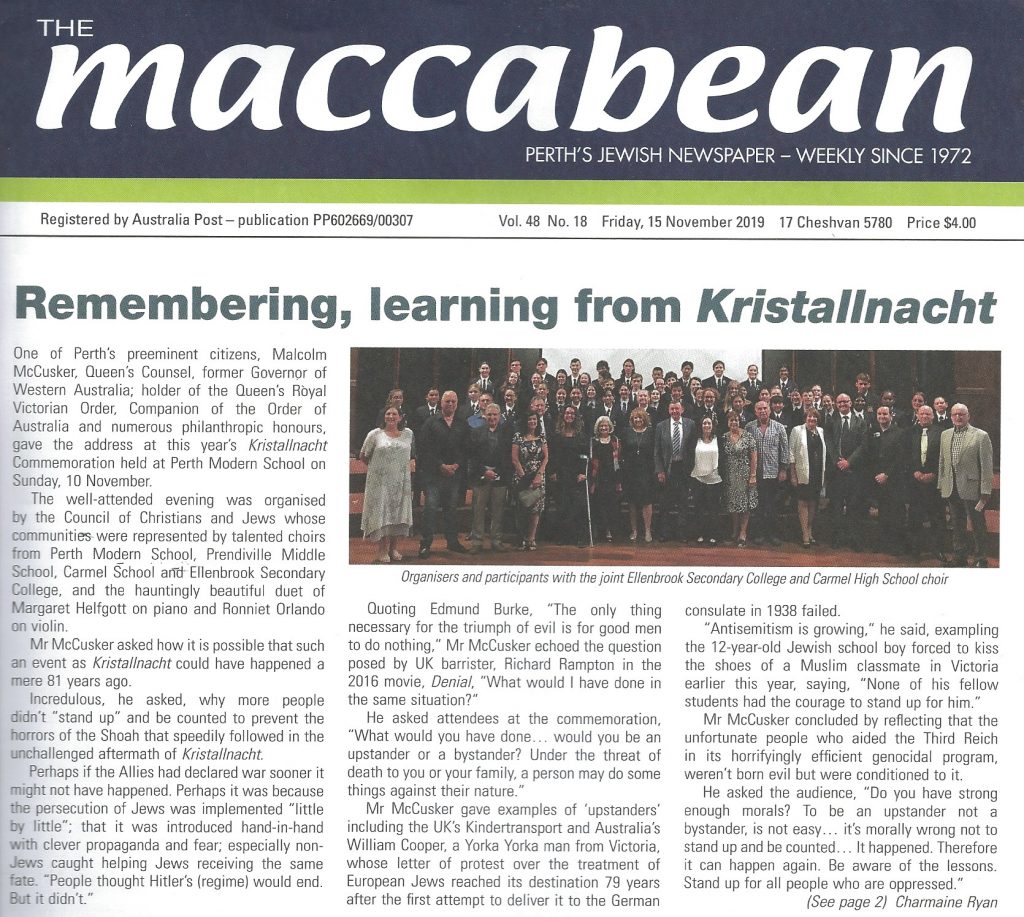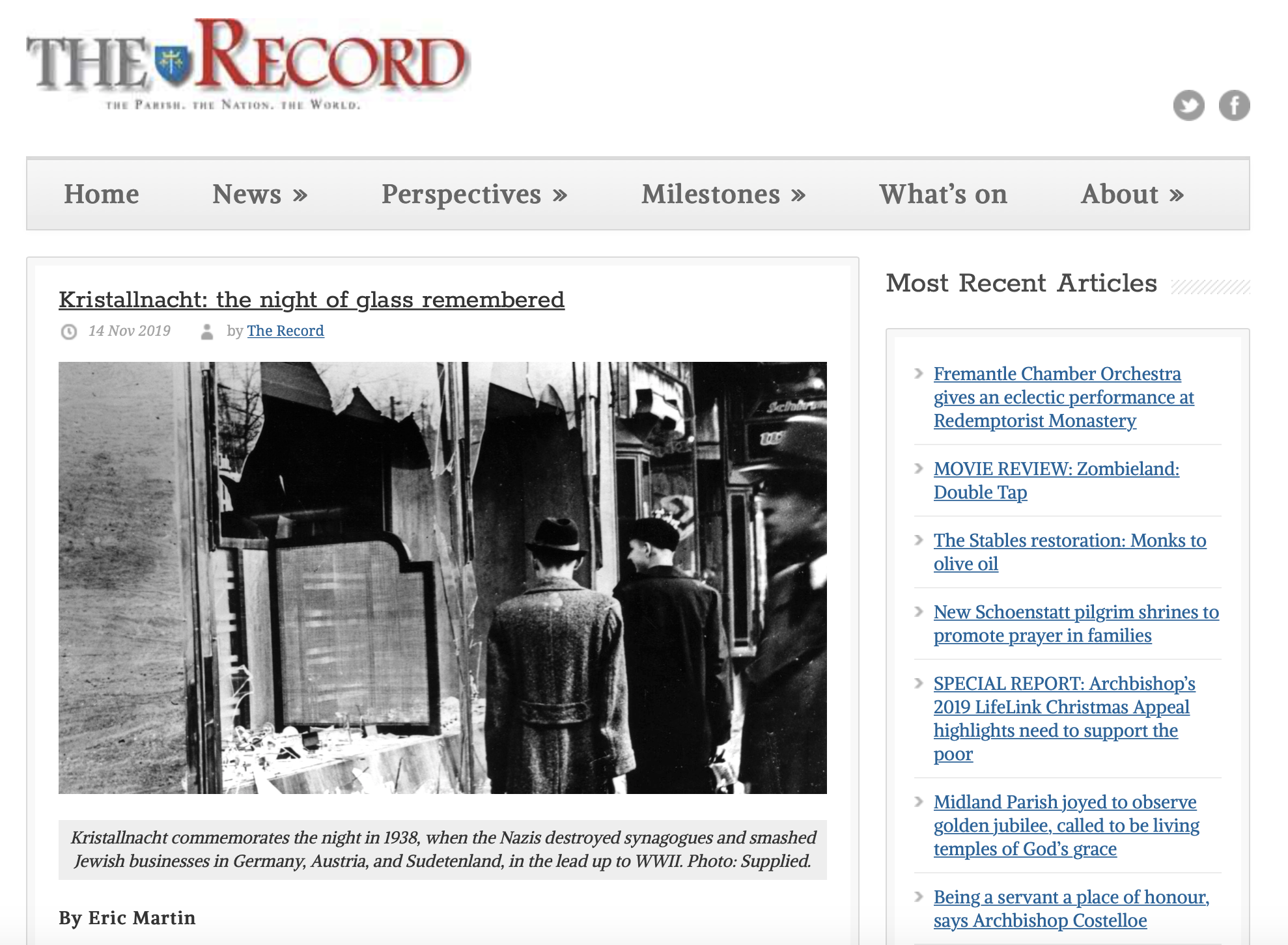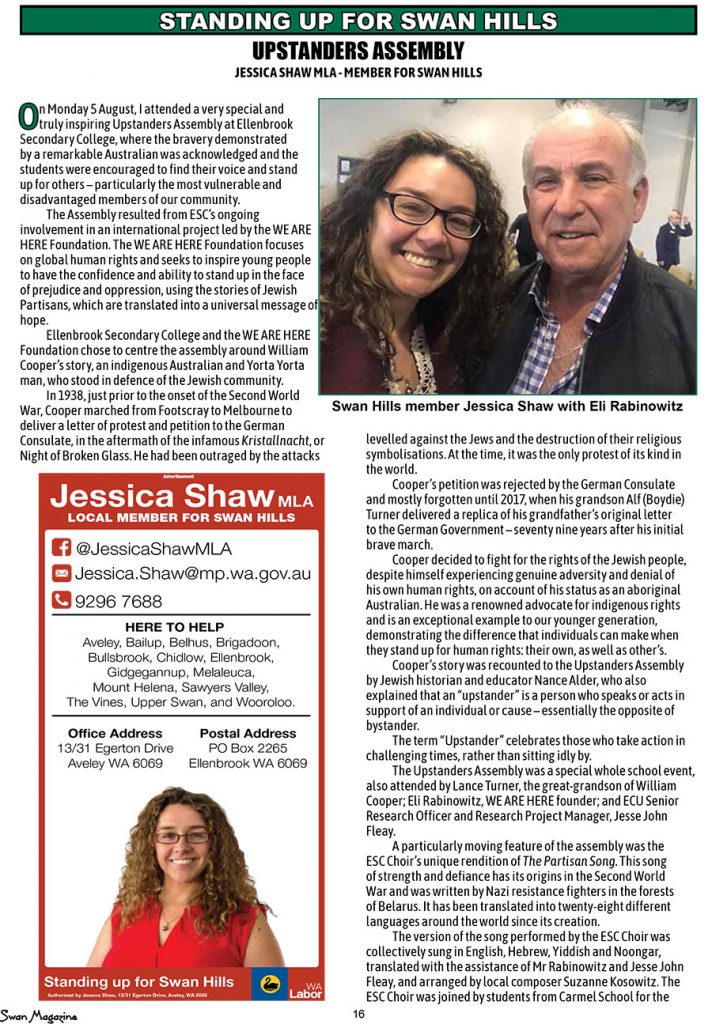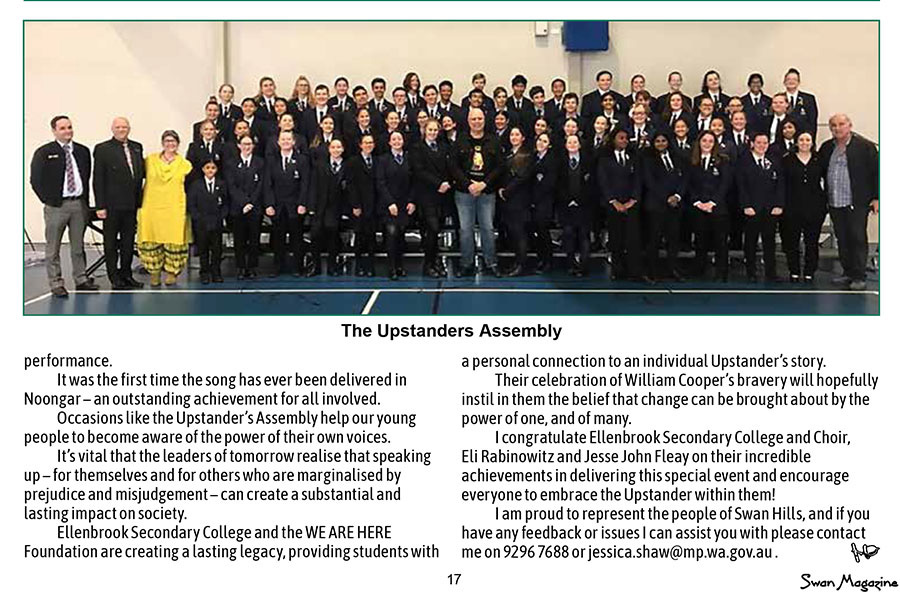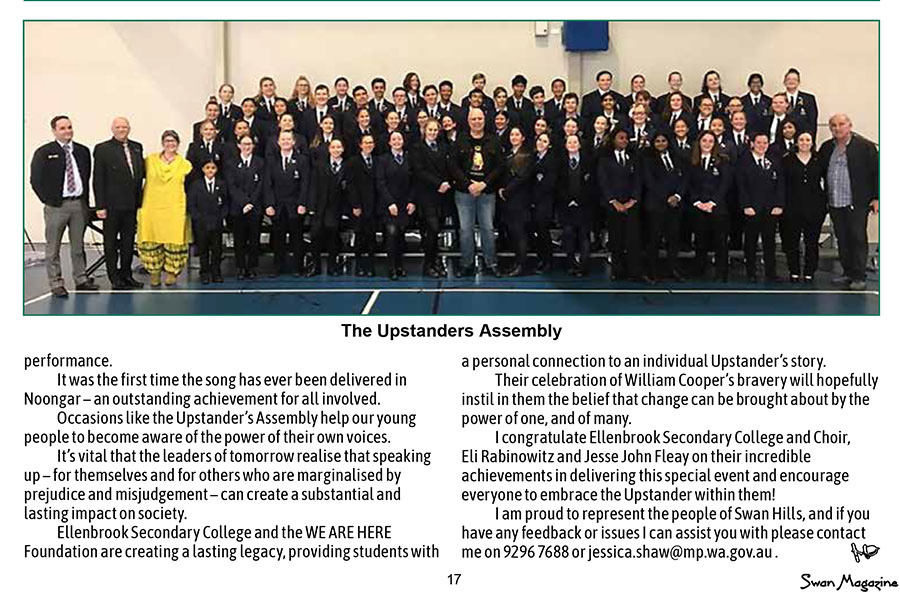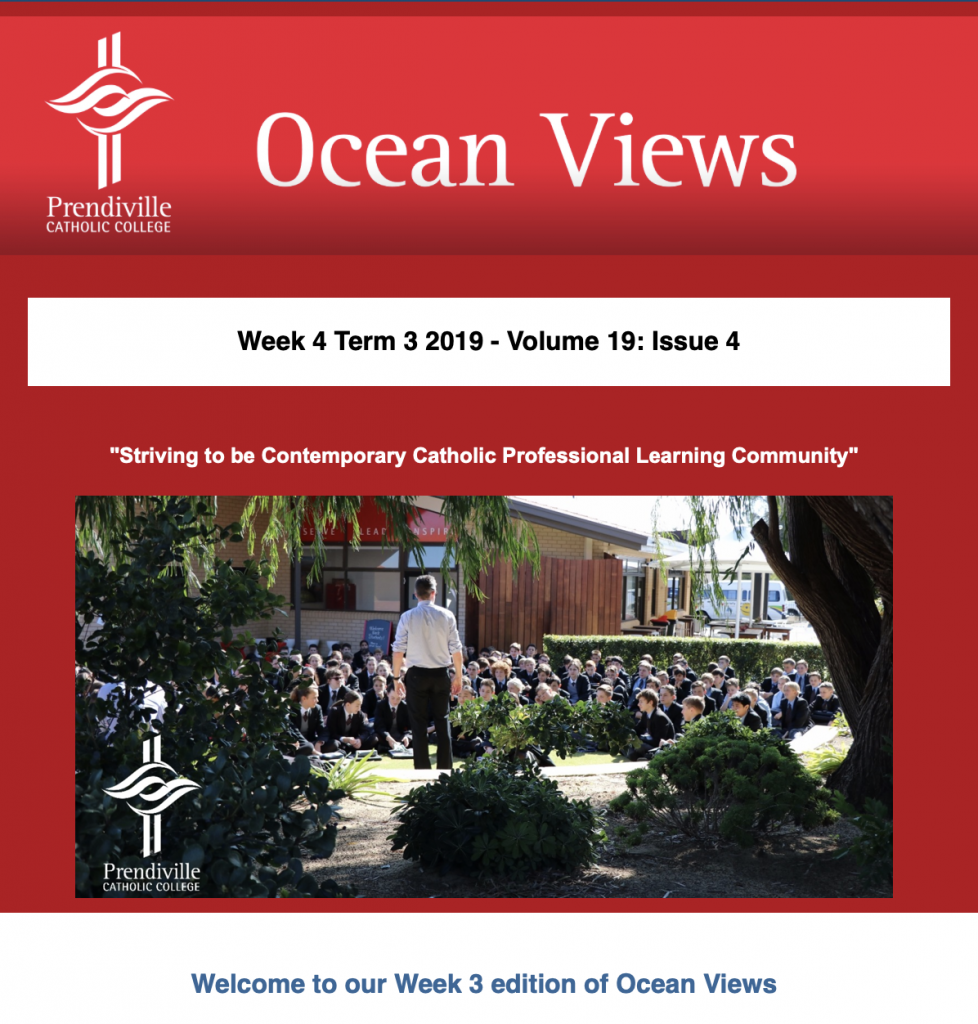 Week 4 Term 3 2019 – Volume 19: Issue 4
"Striving to be Contemporary Catholic Professional Learning Community"

Welcome to our Week 3 edition of Ocean Views

OUTSTANDING OR UPSTANDING
On Friday I had the privilege of being invited to listen to Nance Adler speak at Notre Dame University.

Nance Morris Adler is a graduate of the Jewish Theological Seminary in New York. Nance's specialty is the Holocaust. Since 2005, she has taught at the Jewish Day School (JDS) in metropolitan Seattle. Nance created her own curriculum for teaching fifth graders about the rise of Hitler and Nazism in the 1930s and her work was published in English and Russian. Multiple articles about her work teaching Jewish history have been published. She has coauthored a chapter on creatingUpstanders in her classroom for the book called "It Is Being Done in Social Studies".

Nance shared an inspiring story of William Cooper, an Aboriginal man in Victoria, who was horrified by the treatment of Jews in Germany in 1938. William initiated a petition, which he took to the German Consulate in Melbourne. The Consul refused to see him however this remains a story of a brave principled man from one repressed group 'standing up' for another oppressed group.

At the school level Nance explained how her program at her school inspired students to be upstanding on school expectations, bullying, use of social media and aspiration. She cited the term what we walk by we standby. The voice of our students has great capacity to build strong community cultures where community members set the standards by being upstanding. In her lecture she related the idea of the need for Upstanders to be a part of our school mission and cultures.

It is in the voice of students Nance believes this can be achieved and to achieve this she has developed a curriculum in her school focussed on developing an 'upstanding' culture. Upstanders are those who see wrong in the world and have the confidence to stand up and make their voices heard to stop the wrong particularly any form of oppression or prejudice. Bystanders, Nance describes are those who see the wrong but do nothing.

The lecture provided me with time to reflect on my confidence to be an Upstanderand also consider how strong is the confidence of our students at PCC to be upstanders. The notion of developing young men and women to be Upstandersmust be part of our mission at Prendiville. It is something which is central to our Christian Faith.

The lecture by Nance was very affirming of many of the activities we are initiating at Prendiville. Prendiville Time this week was significant as our students began discussions about being upstanders and expressed their student voice focussing on the code of conduct sessions and the student IDEAS session. These activities really excite me as they do something different to drive the culture of our College.Student voice is so important and providing opportunity for our students to influence deep culture at PCC is at the centre of our faith inspired community. For our school to be an outstanding school it must first be an upstanding school.

Nance Adler's visit to Australia was sponsored by the 'We Are Here' Foundation. The title refers to people who are Upstanders rather than Bystanders. The Founder of the Foundation is Eli Rabinowitz who is based in Western Australia and I look forward to the College engaging further Eli in the future.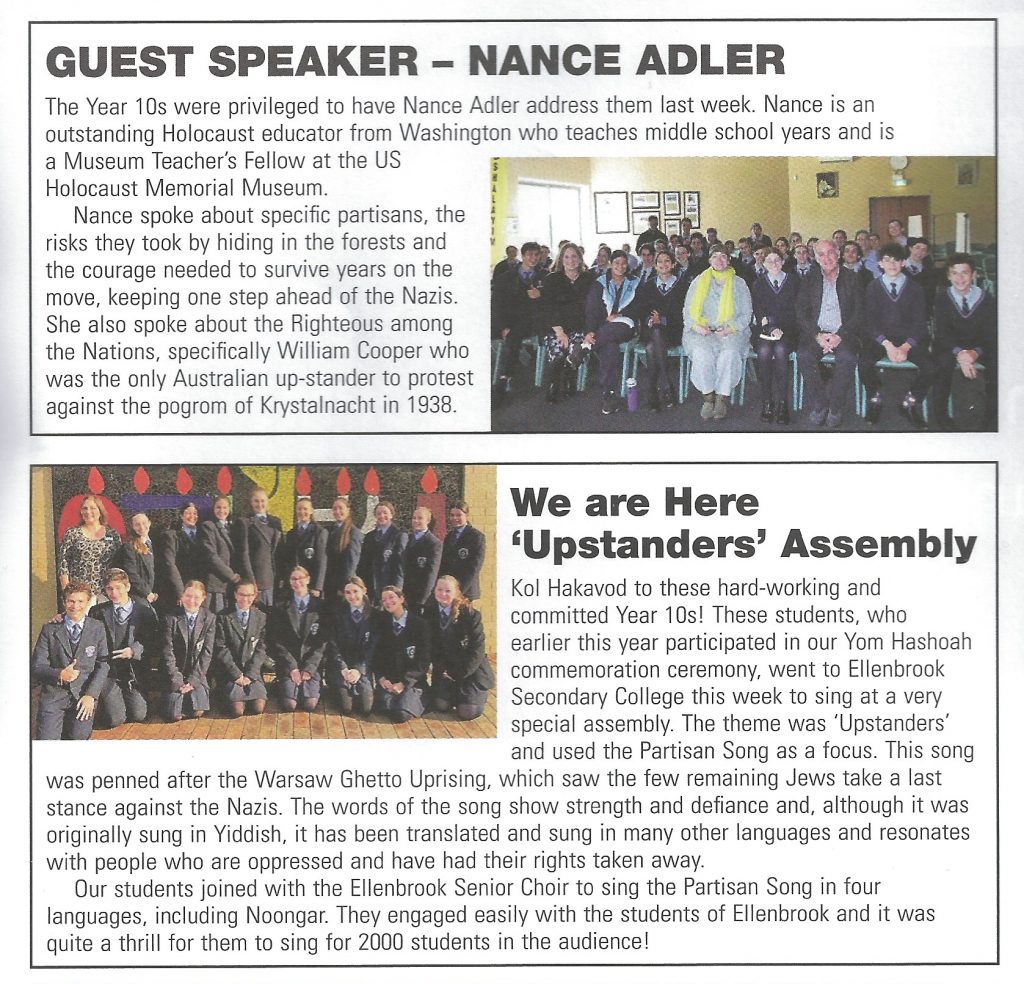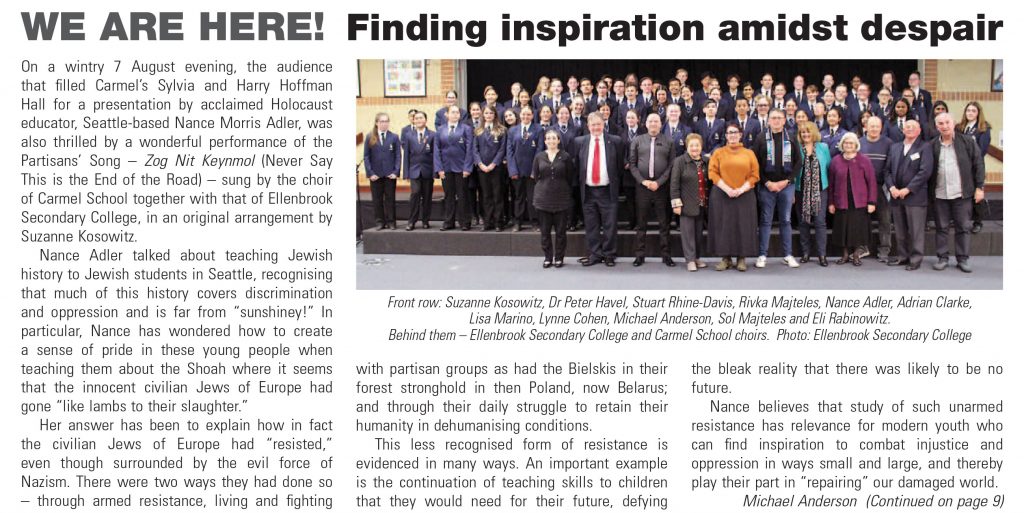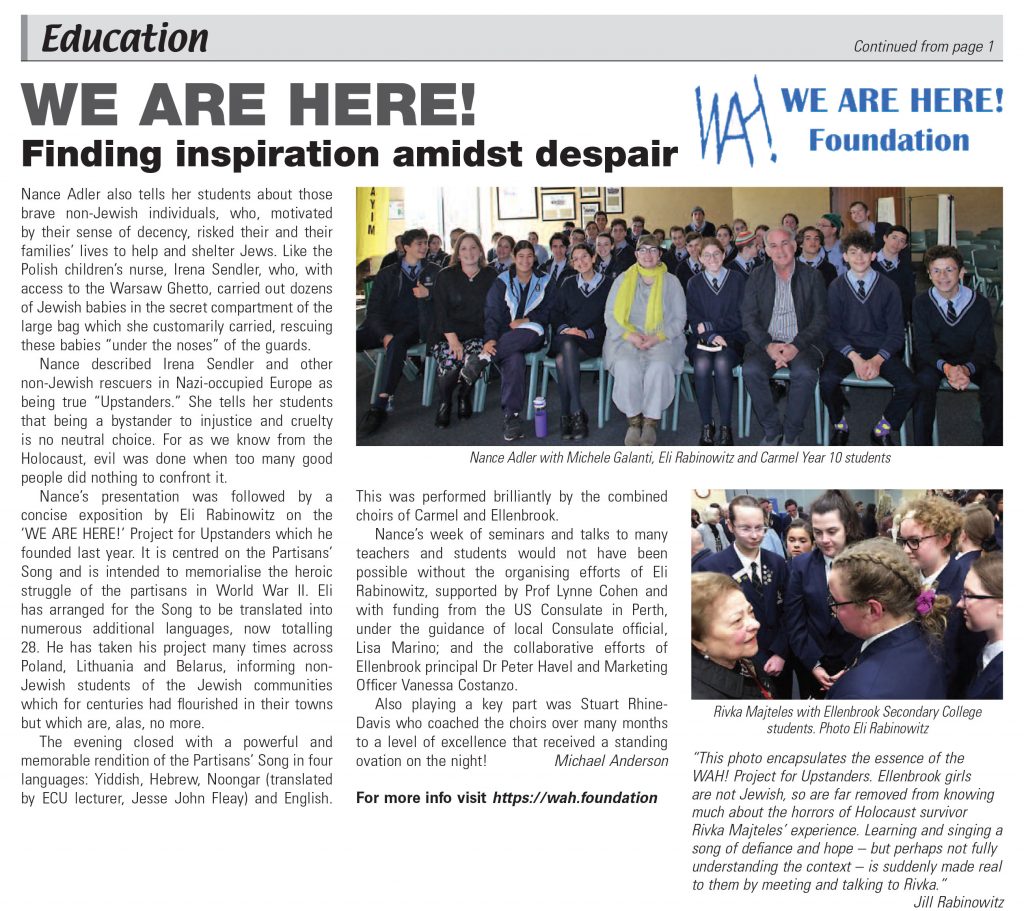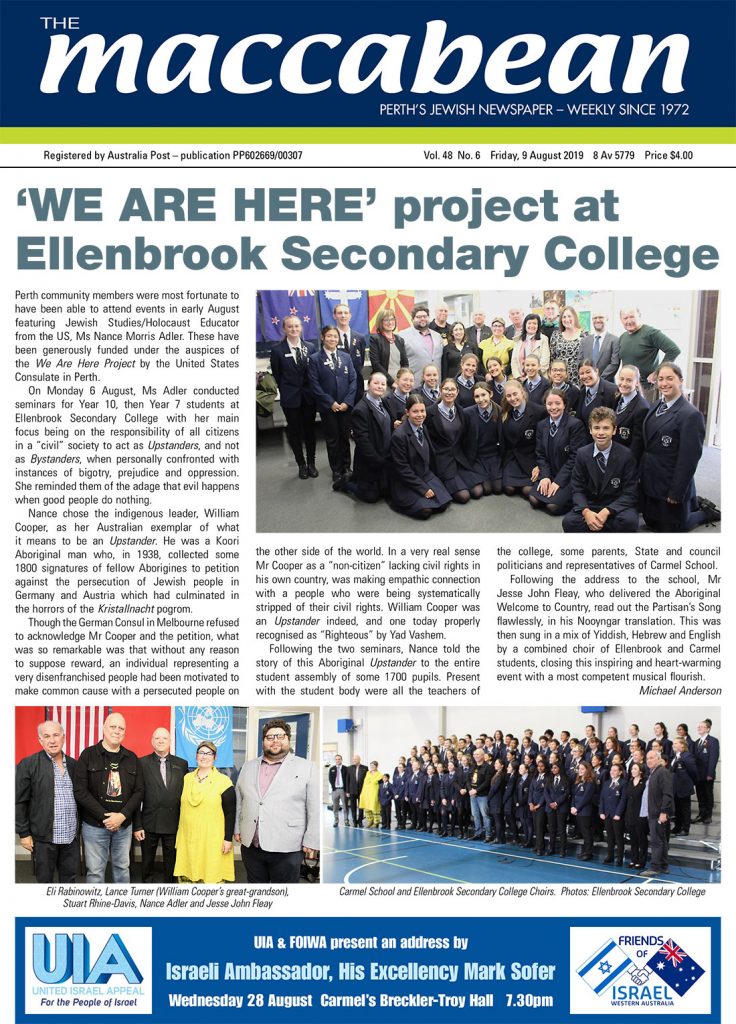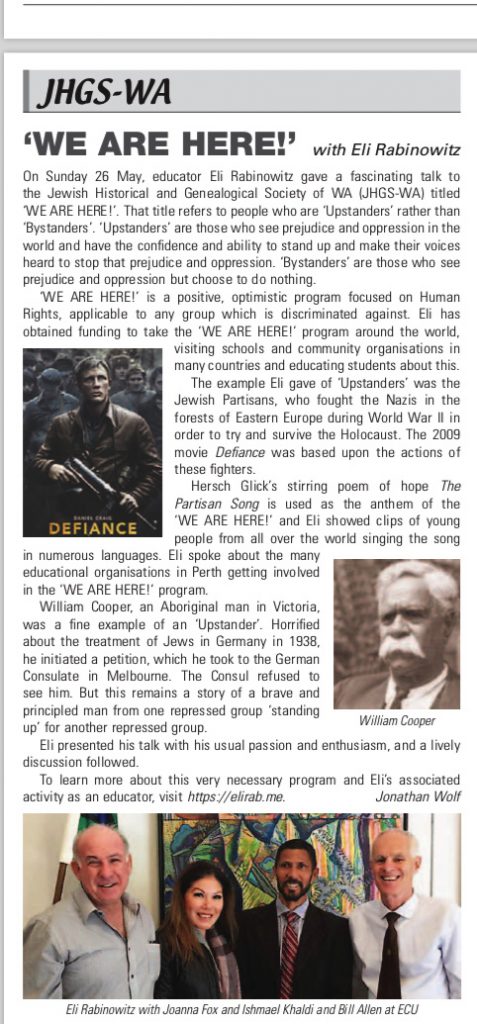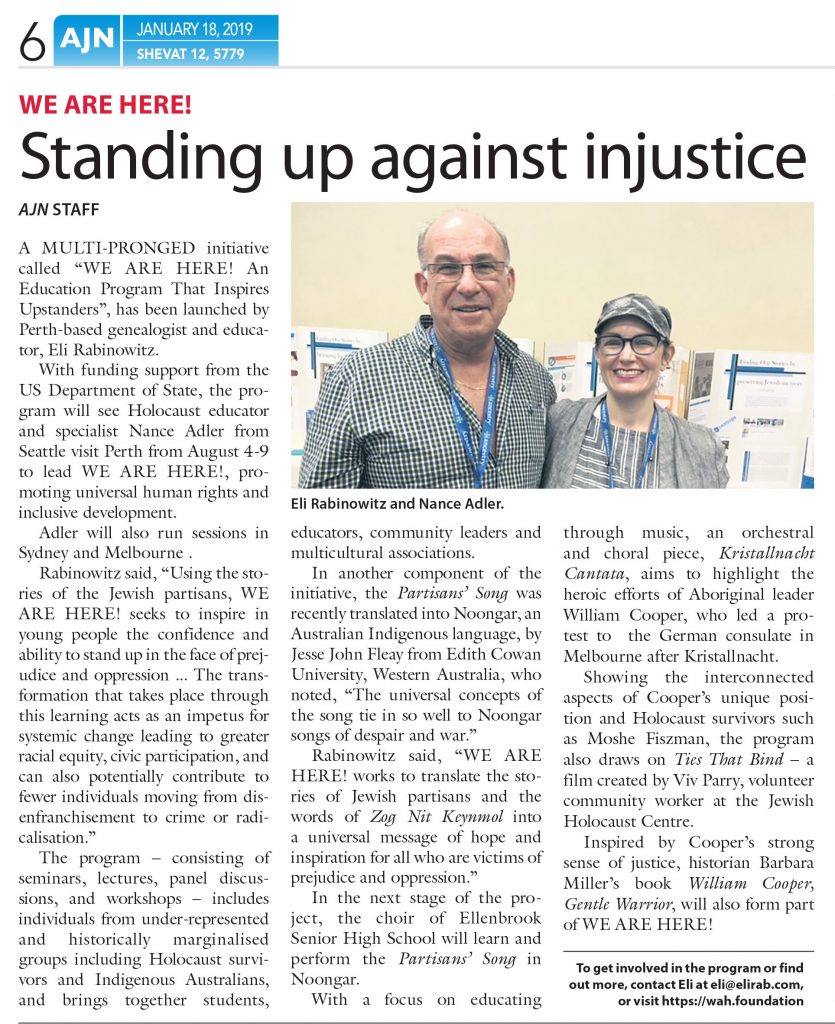 www.jwire.com.au/partisans-song-translated-from-yiddish-to-noongar