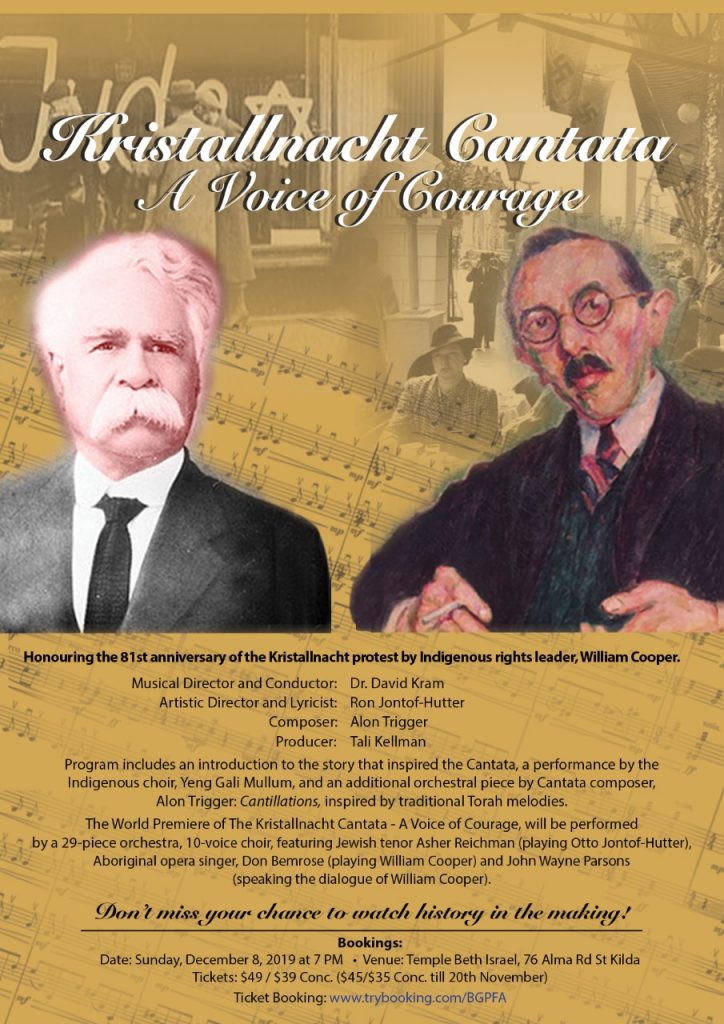 The Live Stream video

The Kristallnacht Cantata will be performed for the first time on 8th December 2019, at Temple Beth Israel, Melbourne. The Cantata will be performed by a 29-piece orchestra, a 10-voice choir and 3 renowned soloists, along with some very special guests and presentations, commemorating the Australian Aboriginal elder, William Cooper's protest against Kristallnacht in December 1938. It is set to be a night to remember, and we look forward to seeing you there!
We hope to inspire audiences to rise up, to be Upstanders against violence and racism around the world, and not to remain silent as bystanders!
Don't hesitate to get in contact if you have further questions.
Miss Tali Kellman
Producer, KN Cantata World Premiere
kncantata@gmail.com
A promo version
https://www.kncantata.com/the-kristallnacht-cantata
An article by Ron Jontof-Hutter
http://www.jwire.com.au/kristallnacht-and-the-righteous-australian-aboriginal-william-cooper/